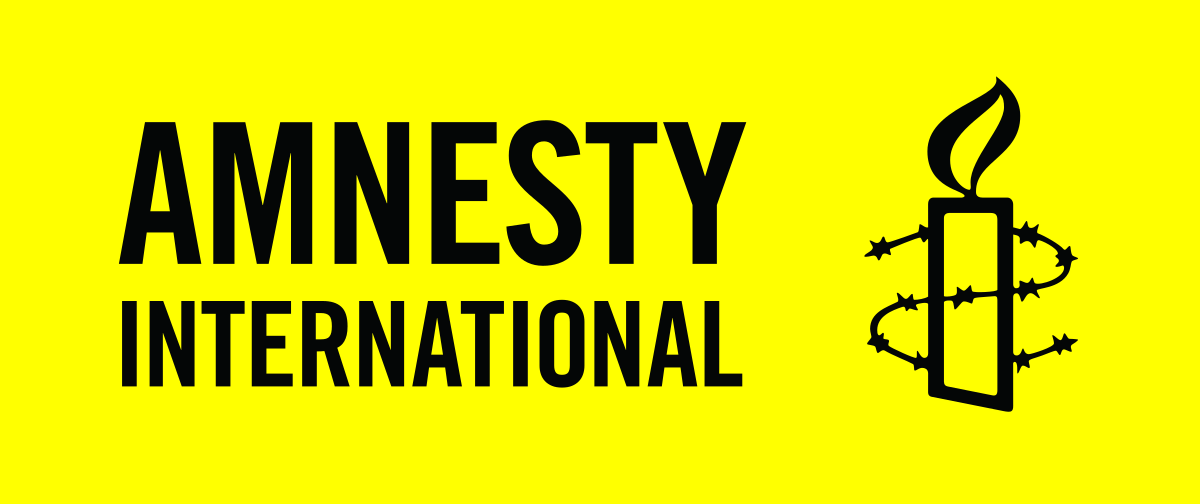 TREE OF PEACE – Solidarity Action for Dorgelesse
On 22 September 2020, Dorgelesse joined a peaceful protest in Douala, Cameroon. It was her first ever protest. She had never been politically active before, but her concerns about the state of Cameroon's economy led her to join the demonstrations. Police arrested Dorgelesse while she was holding the tree of peace.

The Tree of Peace is a cultural symbol in Cameroon, used particularly during traditional ceremonies in the Western part of the country. It's used to bring peace and ward off evil and hatred. To show our solidarity, Amnesty Canada's activists and members are creating a 'Tree of Peace' to send to Dorgelesse and her family. The branches will be filled with personal messages to Dorgelesse.

Show Dorgelesse she's not alone and send us your message to writeathon@amnesty.ca so we can include it in our 'Tree of Peace'.

Find on this page more information on Dorgelesse and our ask for her freedom (as well as info on the other 2022 Write for Rights cases; there is still time to write your letters as W4R will wrap up end of January).
AITO JANUARY MONTHLY MEETING
Thursday January 19th, 7pm EST

Please join us for our first monthly AITO members meeting of 2023, taking place Thursday, January 19th at 7 PM EST. All groups, teams and networks are encouraged to attend to share a report on your plans and activities. For new members and volunteers, there are many learning opportunities and it is a great way to discover how the organization works and how you can become more involved. Registration is required in advance at: https://us06web.zoom.us/j/89343613744 After registering, you will receive a confirmation email containing information about joining the meeting.
2023 AGM Content and Engagement Committee
The 2023 Amnesty International Canada (English Section) will hold its AGM June 16-18 in Ottawa, Ontario. The content of this AGM will be planned by the Content and Engagement Committee which will consist of members and activism staff. Applications are currently open for those interested in working on this committee.

Specifically, work of this committee will include; · Organize AGM content, including workshops, panels, keynote speakers and collaborative spaces, drawing feedback and input from, members/supporters, staff, as well as partner organizations as needed · Invite and organize participation of keynote speakers, and guest speakers and workshop facilitators · Make recommendations on communications and messaging to members on AGM and AGM related activities Time commitment The work of this committee will begin in February and continue up and during the AGM in June. This will include regular monthly and at times, bi-weekly meetings. Committee members will have the opportunity to attend the AGM but is not a requirement. 📝 The application form can be found here. 📅 Please note that the deadline for applications is due by January 27th 12pm EST. For full Terms of Reference document, if you have any questions or would like further information please reach out to edumitru@amnesty.ca.


MATCHSTICK – Amnesty 'zine for youth by youth
MATCHSTICK IS RECRUITING!
Are you passionate about using art and written word to spark change? Do you have a keen eye for detail and storytelling? Apply to join The Matchstick's new editorial team!

The Matchstick is an initiative of the AI Canada's National Organizer Program and is Amnesty Canada's digital art magazine, for youth by youth. It features content produced by young artists who want to use their work to bring light to Amnesty's ongoing Human Rights campaigns and build a digital archive of global solidarity. Whether you are drawn to visual arts or literature, there is room for each medium of expression here!

2023 CALL FOR SUBMISSION NOW OPEN! The Matchstick will consider all work connected to justice, human rights advocacy, and the power of activism. We especially encourage submissions that align with the following Human Rights Campaigns: Indigenous Rights, Refugee Rights, Women's Human Rights Defenders, Indigenous Water and Land Defenders, Climate Justice, Anti-Black Racism and Corporate Accountability. To learn more about Amnesty's campaigns you can refer to our Activism Guide.

If you are interested in submitting your work to The Matchstick, please check the guidelines and fill out our submissions form before 11:59 pm, April 30th, 2023.

If you have any questions or require further details please contact: edumitru@amnesty.ca.


WORKSHOP: "Climate Justice Illustrated – Take Action!"
Sunday, February 5th, at 4:30pm EST What do you get when you combine activism with art, and human rights with climate justice? We think it's a recipe for powerful climate action! We know art can reach many people about the climate crisis in ways news and reports cannot so join us on Sunday February 5th at 4:30pm EST for a free online workshop to learn about two projects that are putting writing and illustration to use in informing youth (and adults too!) about different aspects of the climate emergency and helping them imagine new ways forward. We're excited to host two wonderful speakers: Ann Eriksson is the author of Urgent Message from a Hot Planet: Navigating the Climate Crisis, an illustrated book about the climate crisis and how youth (as well as adults) can take action. She is also a founding director of the Thetis Island Nature Conservancy and a biologist working to restore marine ecosystems. Eric Doherty is a transportation planning consultant who focuses on reducing greenhouse gas emissions while improving the livability of communities. His research informed Amnesty International's 2021 report Stop burning our rights!, and he was a key contributor to Amnesty Canada's latest comic book, Stop Paving Over Our Rights: How to have fewer cars, less pollution, and better transportation for all. Ann and Eric will discuss climate justice issues including equality, emissions, and ecology, while exploring the importance of art. There will be opportunities for YOU to take action, as an individual and as part of the movement to protect people and the planet.

Zoom Registration