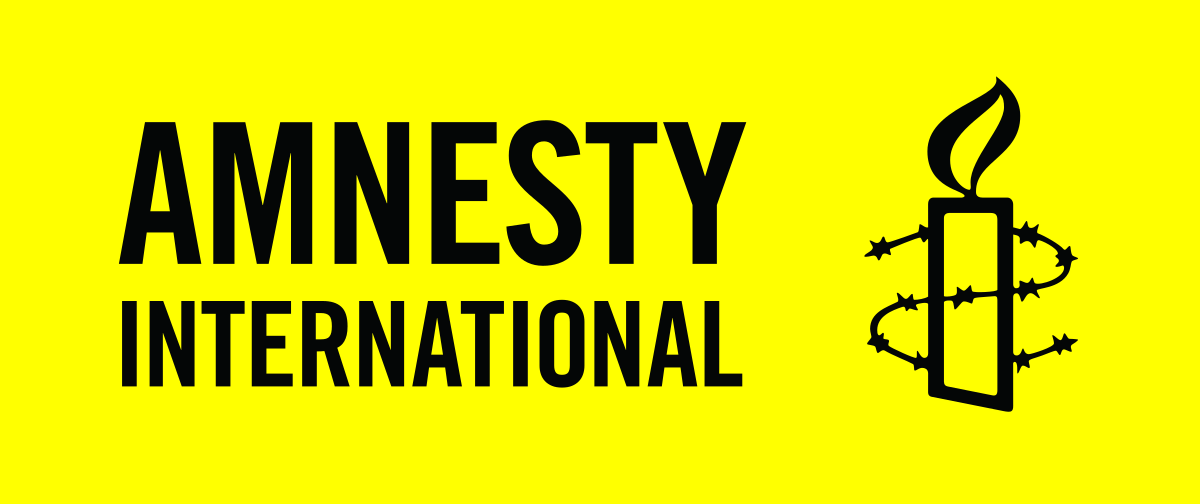 Amnesty's Seasonal Activism Guide is Out! Welcome to your Spring/Summer 2022 Activism Guide! 

This Activism Guide contains everything you need to take action with Amnesty International from May to August. 

Please share this guide with your networks or encourage them to subscribe.

HIGHLIGHTS:

>In MAY, show your solidarity with anti-war protestors in Russia. 

>In JUNE, take action for World Refugee Day. 

>All SUMMER, celebrate Pride season by supporting LGBTI rights. 

>Amnesty Canada has developed a new portal on our website to pages that detail the environmental threats from major, polluting industrial projects that defenders are confronting, no matter what country they are in. Book mark the portal and check back for new actions that you can take. CLIMATE JUSTICE Workshop Series Climate justice on the homefront: Surviving together through fires, flooding, and extreme weather in Canada

Join us on Sunday May 15th for a panel discussion about climate change in Canada today. From fires to flooding to extreme weather events, we will explore what climate change looks like across the rural-urban interface and how human rights enables truly livable, radically sustainable climate justice futures.    Guest speakers   Chief Patrick Michell (Kanaka Bar Band): Chief Michell is a leader of the Kanaka Bar Indian Band. Located near Lytton, BC, the Kanaka Bar Indian Band is currently engaged in sustainable rebuilding plans after destructive wildfires in 2021.   Chief Arnold Lampreau (Shackan First Nation): Chief Lampreau is a leader of the Shackan First Nation on the Nicola River. After historic floods which washed away entire homes in November 2021, Shackan First Nation is now calling on the provincial government to do better for communities.   City Councillor Alison Gu (City of Burnaby, BC): Councillor Gu is the youngest elected official in the history of Burnaby. As a young climate leader in Burnaby and beyond, Councillor Gu will speak about climate justice from an urban perspective.   Details   DATE: Sunday May 15th  TIME: 4:00-5:30 pm EST   DETAILS OF EVENT AND REGISTRATION

This event is being organized by members of the Climate Justice and Corporate Accountability Specialized Team   AITO Annual General Meeting    Amnesty International Toronto Organization Annual General Meeting Thursday, May 19, 7:00 PM EST Our AITO Annual General Meeting will be taking place on May 19, and will include a Report from the Chair, the financial report and the members' vote for the AITO Board of Directors.

Advance registration for the meeting is required, please RSVP at: https://us06web.zoom.us/meeting/register/tZ0lceivrDgiHNGfcZnNEQjvjUFBTq0okmD_   After registering, you will receive a confirmation email containing information about joining the meeting.     Please note, to run for the AITO Board of Directors, or cast a vote for the AITO Board of Directors, you must be an Amnesty International Canada (ES) member in good standing, and have made a financial contribution of any amount at least 30 days before the AITO Annual General Meeting (by April 20).      MATCHSTICK – AI Canada 'zine for youth by youth The Matchstick is open for submissions across Canada and looking for Literary/Visual Arts pieces from young activists up to the age of 25.
 Information on submissions. Deadline is June 15th, 2022.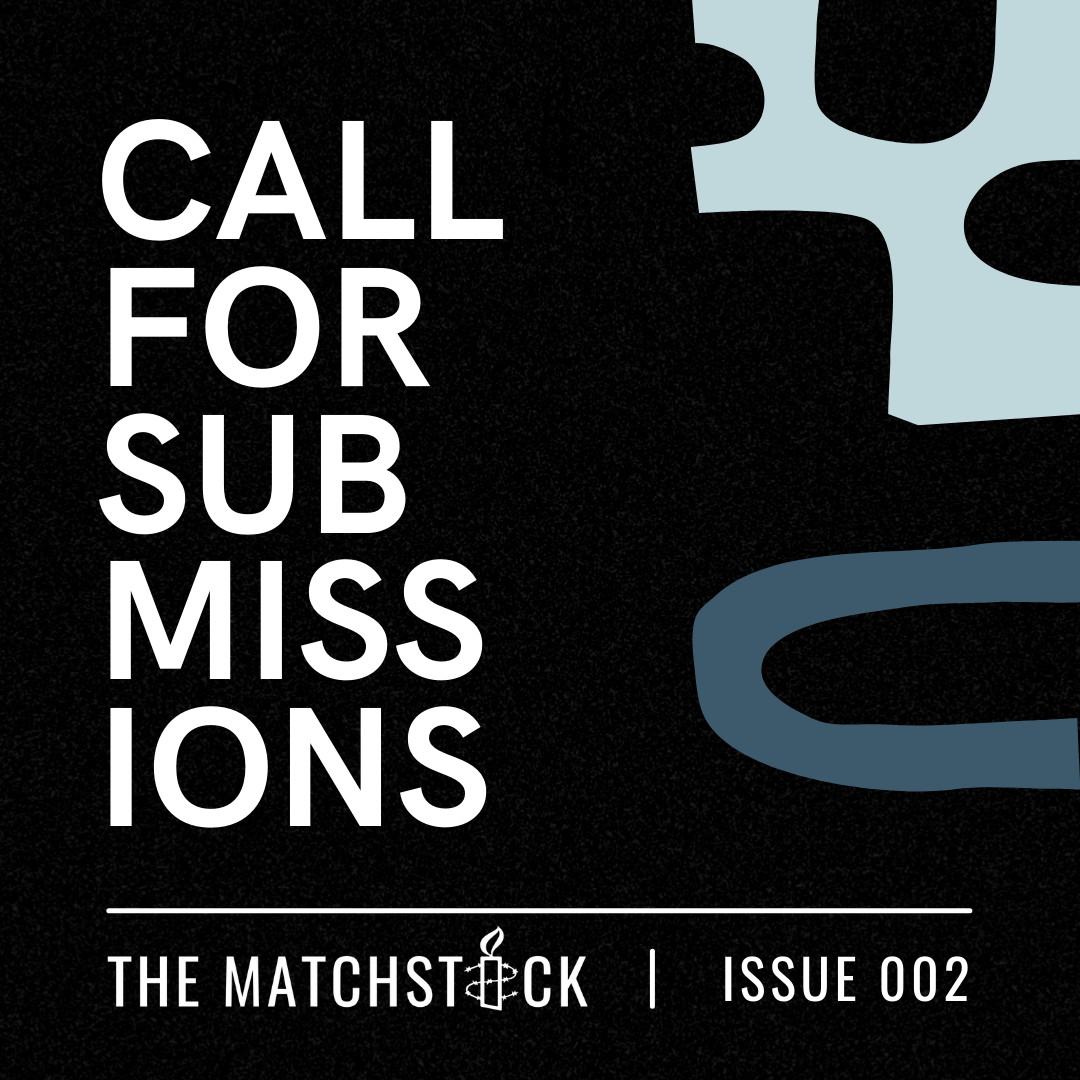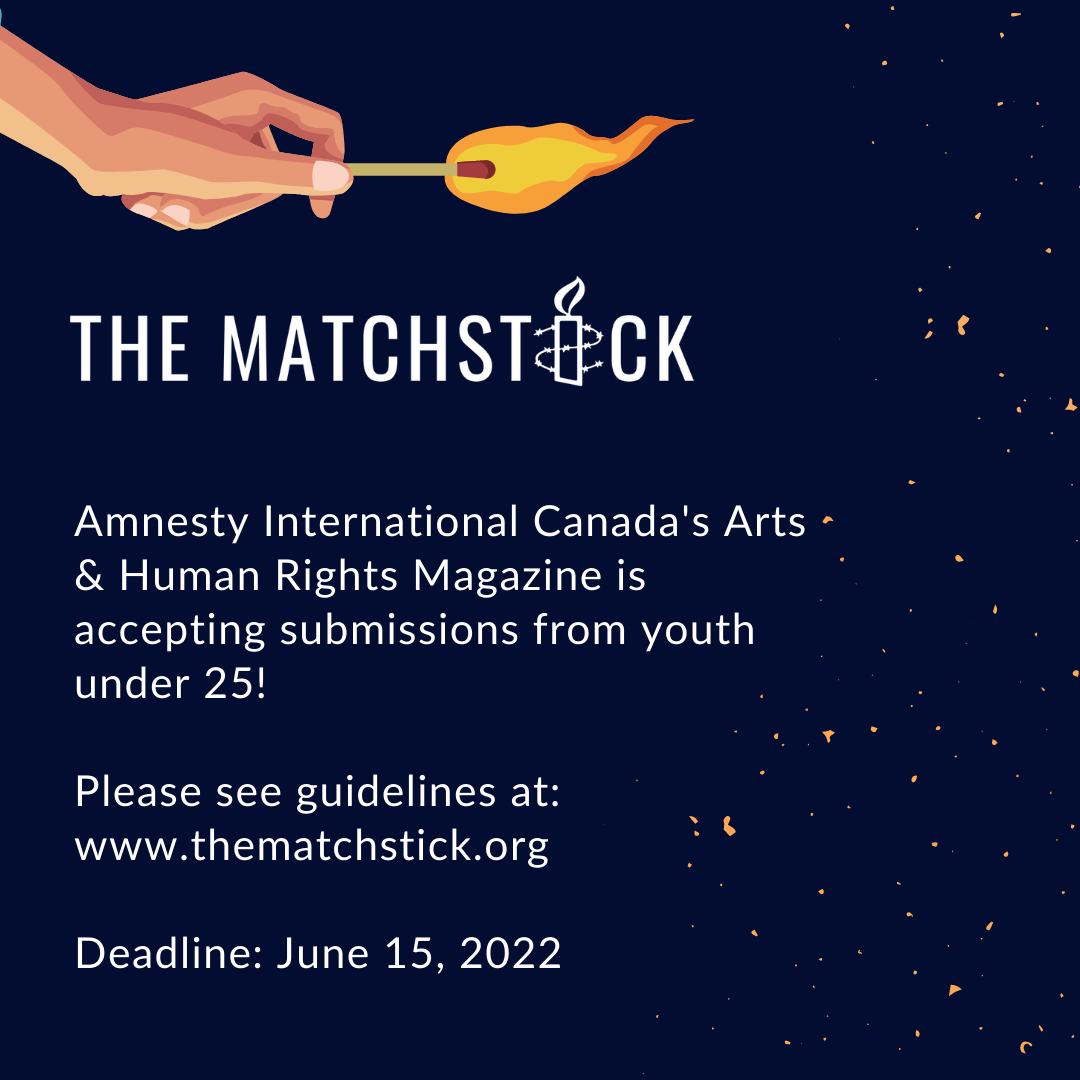 Amnesty International Canada (ES) AGM Amnesty International Canada (English Section) is pleased to announce that we will be holding our 2022 Annual General Meeting from June 3rd – 5th 2022.
This AGM will be held online in conjunction with a regular Board Meeting.

ONLINE ELECTIONS 
All members will be sent an electronic ballot for Board elections at the end of May 2022. 

Please note that only Amnesty members are eligible to move and second resolutions, run for election, nominate candidates and vote in the online election. Membership is established 30 days prior to the AGM and determines eligibility for participation in governance activities. Learn more about being an Amnesty member.