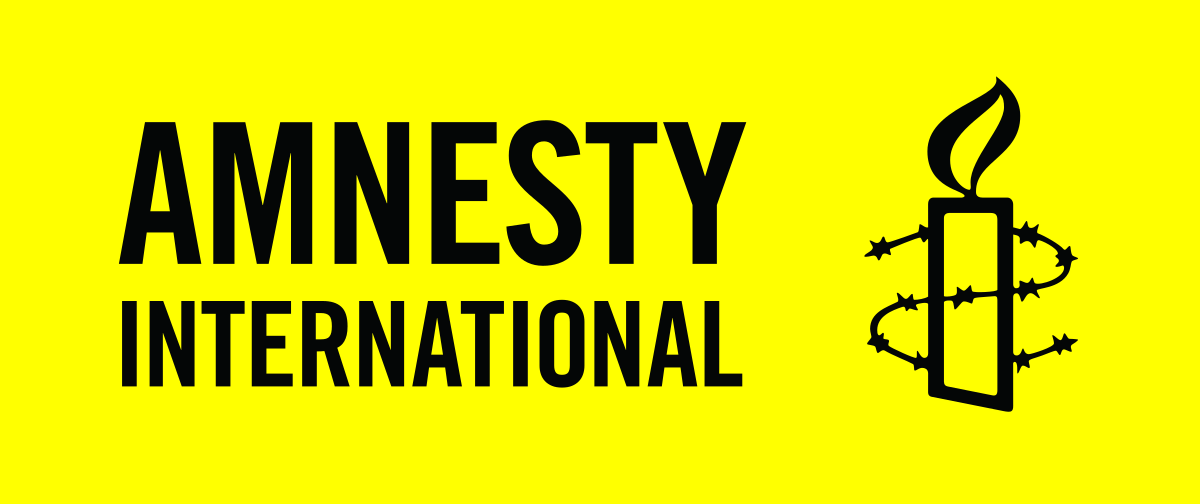 TAKE ACTION NOW! PROTECT CIVILIANS IN UKRAINE
Read HERE on how Amnesty International is mobilizing as a global movement to protect human rights and lives in Ukraine and to hold leaders accountable; check our social media updates and get details on Amnesty International's Crisis Evidence Lab analyzed digital evidence—including photos, videos and satellite imagery— of three indiscriminate attacks carried out in the early hours of the Russian invasion of Ukraine on 24 February. 

REFLECTIONS ON INTERNATIONAL WOMEN'S DAY 2022 Read HERE and Take Action!

IMMIGRATION DETENTION IN CANADA
Information on how to take action and the letter template to be found HERE.
Campaign website.
Blog with updates on the campaign HERE.

AITO MONTHLY MEETING Thursday, March 17th at 7pm EST

Please join us for our March monthly AITO members meeting taking place Thursday, March 17th at 7pm EST. All groups, teams and networks are encouraged to attend to share a report on your plans and activities. For new members and volunteers, there are many learning opportunities and it is a great way to discover how the organization works and how you can become more involved.  Registration is required in advance so please register HERE.
After registering, you will receive a confirmation email containing information about joining the meeting. For more information please contact aitosecretary@aito.ca.   INTERNATIONAL WOMEN's DAY This International Women's Day, Amnesty International Canada's University Chapters collaborated on a Canada-wide event. Following the IWD 2022's theme, we will be discussing Indigenous Activism in Canada with a focus on Missing and Murdered Indigenous Women, Girls, and Two Spirit.

We are hosting two Indigenous activists whom we are amazed with: Beverly Jacobs and Bridget Tolley. This will be an hour long event (2pm to 3pm EST) where participants will have the opportunity to ask our speakers questions after the panel. Our attendees are also welcome to join our networking session (3pm to 3:30pm EST) with other youth activists across Canada.

Join Amnesty International Canada chapters including University of Toronto, York University, University of Ottawa, Windsor Law, Trent, University of Guelph, and McGill for IWD 2022 celebrations!

Eventbrite registration HERE. Link will be provided once you register!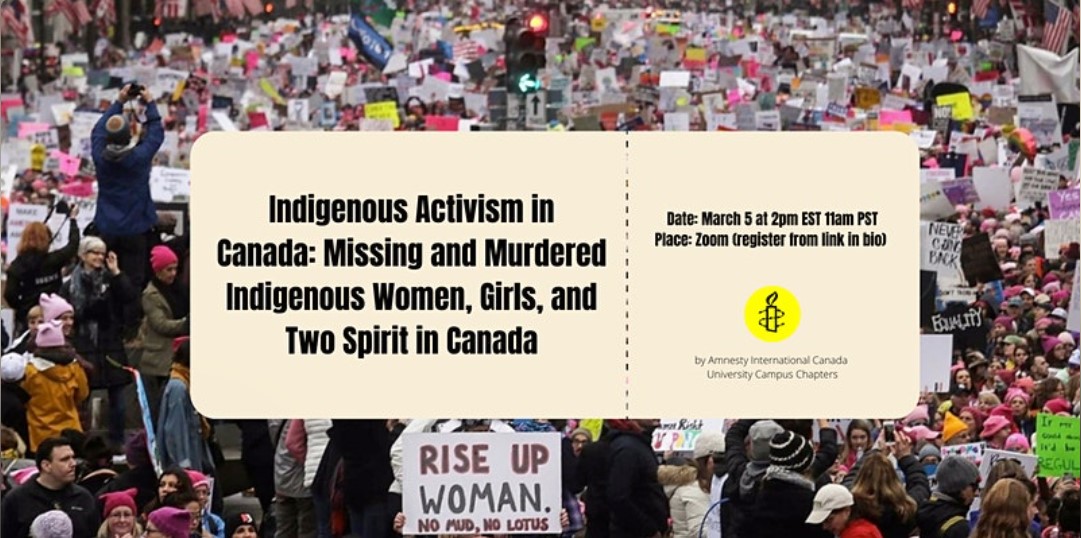 MATCHSTICK – AI Canada 'zine for youth by youth The Matchstick is open for submissions across Canada and looking for Literary/Visual Arts pieces from young activists up to the age of 25.
 Click here for details! Deadline is April 30th, 2022.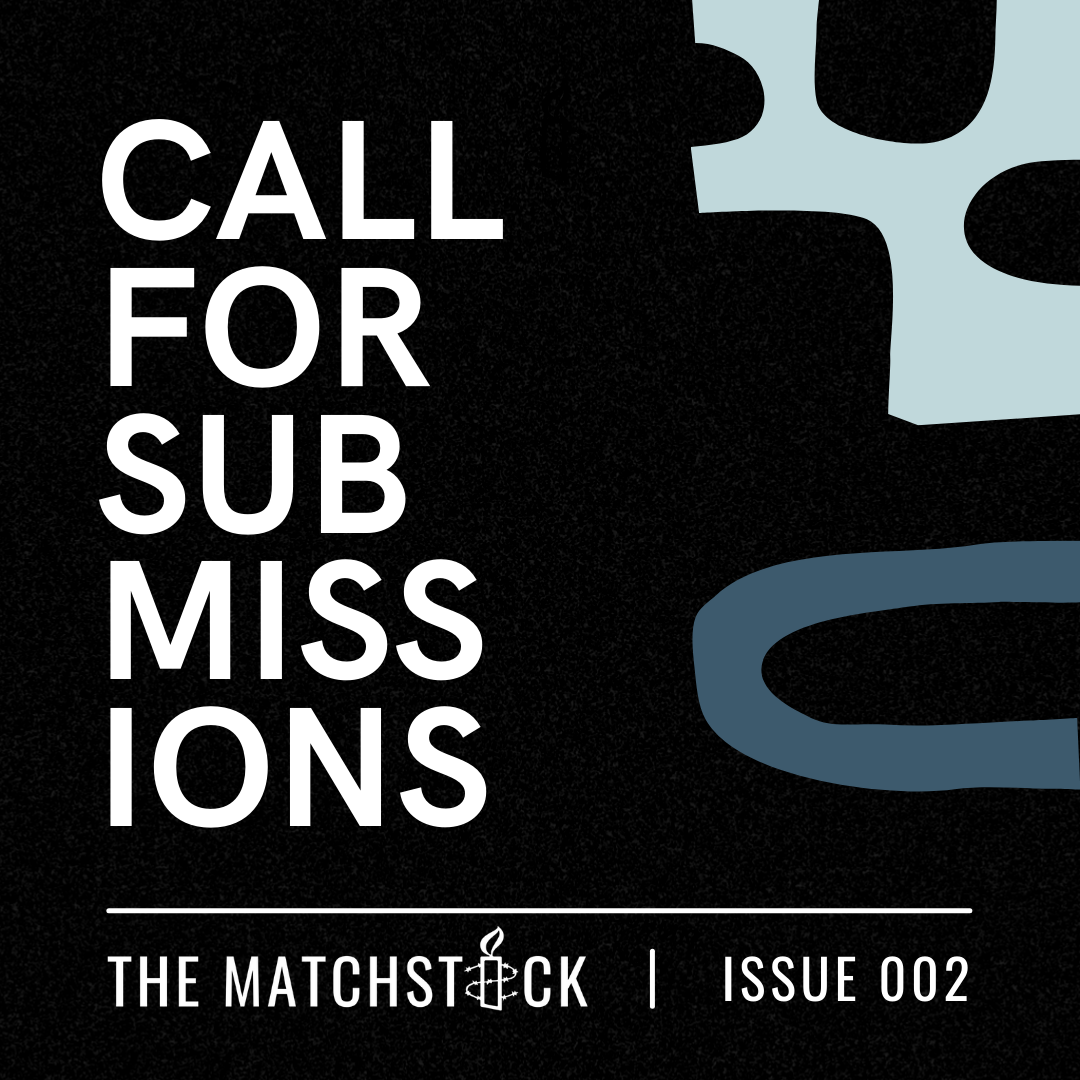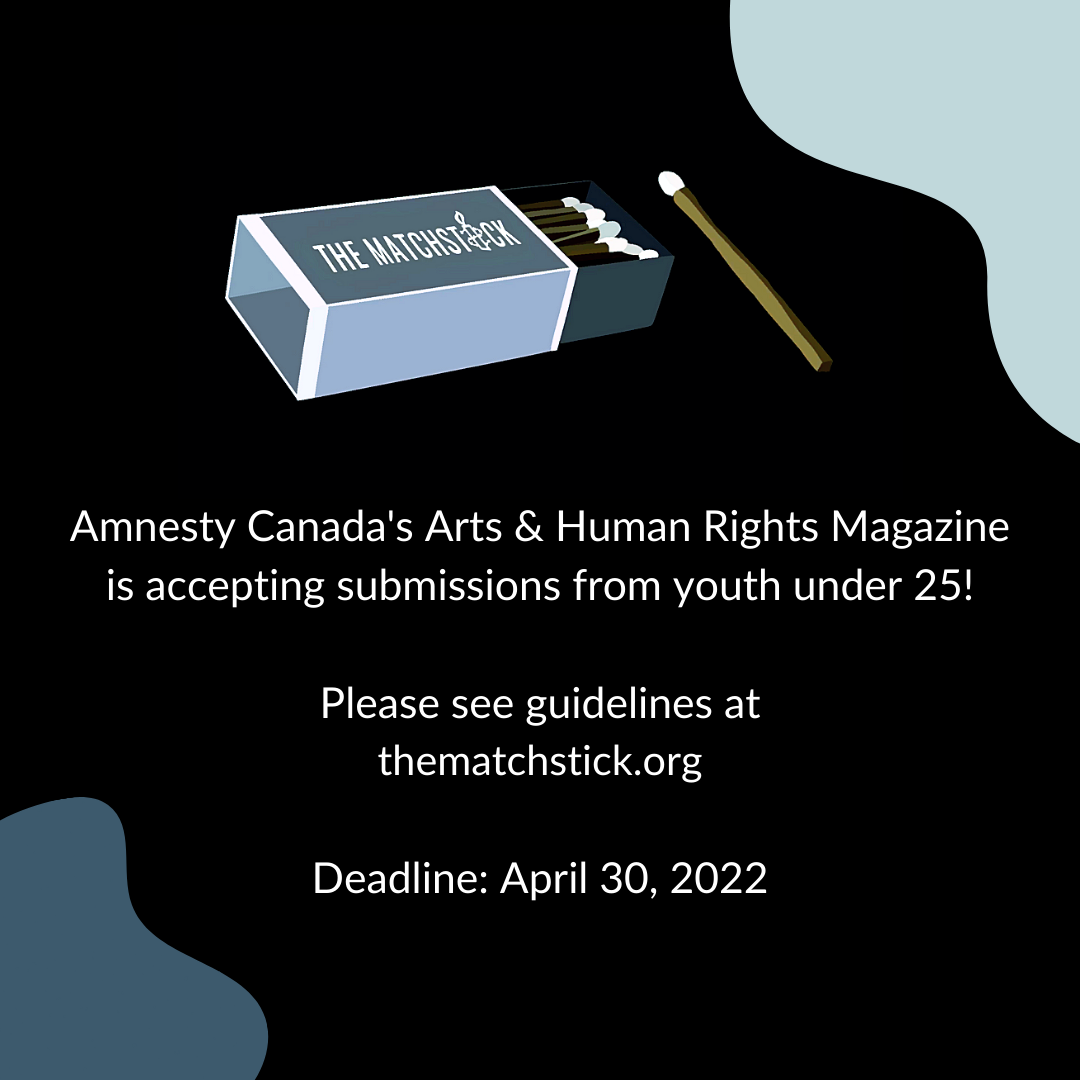 Amnesty Canada Board Nominations 2022 Amnesty International Canada (English Speaking) has an opportunity for interested and qualified individuals to engage with Amnesty as Board members and to do the governance work that keeps the organization healthy and able to carry out its human rights work.

We are looking for Amnesty members with the enthusiasm, commitment, and skills to run for election. Please do not be discouraged when you read the skills outlined below. Board members come from a diverse variety of backgrounds and perspectives and combine their skills to address issues as a group. For DETAILS please check HERE.

In solidarity,
Board of Directors, Amnesty International Canada – English Section