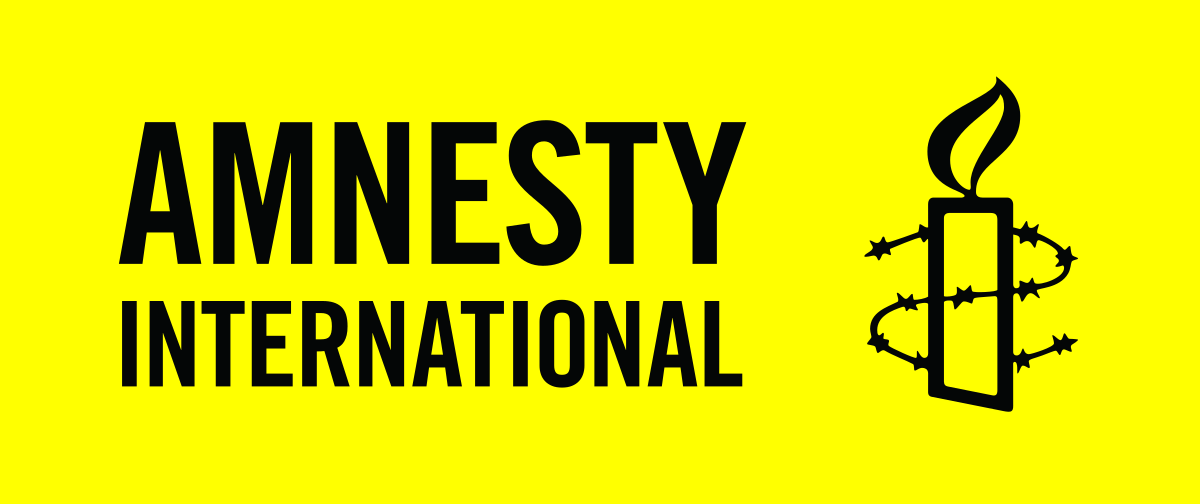 TAKE ACTION NOW! CANADA
In September 2021 heavily armed Royal Canadian Mounted Police officers (RCMP) entered Wet'suwet'en territory in Northwest British Columbia to enforce an injunction obtained by Coastal Gaslink. Video footage, often graphic, shows the violent arrests of various people between late September and the end of November, including two journalists, elders, and hereditary Chiefs. Show you care by writing a Valentine for a Land Defender! Amnesty will collect Solidarity Valentines and hand deliver them to Wet'suwet'en Land Defenders heading to court on February 14th. This action is open until February 11th. Details here.

ISRAEL AND OCCUPIED PALESTINIAN TERRITORIES
After four years of research in Israel and the Occupied Palestinian Territories (OPT) and building on decades of human rights advocacy in the region, Amnesty International launched a new report, Israel's Apartheid Against Palestinians, on February 1st, 2022. The report sets out how massive seizures of Palestinian land and property, unlawful killings, forcible transfer, drastic movement restrictions, and the denial of nationality and citizenship to Palestinians are all components of a system which amounts to apartheid under international law. Take action now by calling on Prime Minister Naftali Bennett to immediately cancel all orders for forced evictions and home demolitions against Palestinians in Israel/OPT and to end the forced displacement of Palestinians.

CHINA
In February and March 2022, the Olympic and Paralympic Winter Games take place in and around Beijing, China. China is using the Olympics to try to improve its global image, capitalizing on the glamour, prestige and public interest of sport to avert scrutiny of its deplorable human rights record. This amounts to sportswashing. Take action here. These Winter Olympics, we invite the world to  speak out for five individuals who have been imprisoned, otherwise detained or disappeared for exercising their human right to freedom of expression in China. Zhang Zhan, Ilham Tohti, Li Qiaochu, Gao Zhisheng and Rinchen Tsultrim all belong to communities that have been particularly harshly targeted in the Chinese government's continuing assault on freedom of expression and related human rights. TAKE ACTION! AITO MONTHLY MEETING Thursday, February 17th at 7 PM EST

Please join us for our February monthly AITO members meeting taking place Thursday, February 17th at 7 PM EST. All groups, teams and networks are encouraged to attend to share a report on your plans and activities. For new members and volunteers, there are many learning opportunities and it is a great way to discover how the organization works and how you can become more involved. Registration is required in advance at:  https://us06web.zoom.us/meeting/register/tZIuf–hrzwrE9JVmDKpX1uu0co8dzMbDRyp 
After registering, you will receive a confirmation email containing information about joining the meeting. For more information please contact aitosecretary@aito.ca.

Learn and Take Action on
IMMIGRATION DETENTION IN CANADA
Saturday February 26th
Join representatives of Amnesty International and Human Rights Watch for a presentation on our joint report: "I Didn't Feel Like a Human in There: Immigration Detention in Canada and Its Impact on Mental Health."

This is your opportunity to learn about the report, to ask questions and hear about different ways to take actions and engage other members and the public based on this important report.
Date: Saturday February 26th
Time:  4:30pm ESTRegister in advance for this meeting: HERE
MATCHSTICK – AI Canada 'zine for youth by youth
Matchstick is AI Canada's Arts&HR magazine for youth by youth and dedicated to raising awareness of human rights violations through the creative imagination of young activists across the world.
ISSUE 001
Join AI Canada's
NATIONAL ORGANIZERS PROGRAM One great way to engage with human rights and make a difference is to become an AI Canada National Organizer. National Organizers (NOs) are youth (25 years and under) activist leaders who are excited to take action on human rights issues in creative and critical ways in their community.Amnesty is committed to having youth perspectives at the center of all our human rights work and we encourage youth from across the country to apply.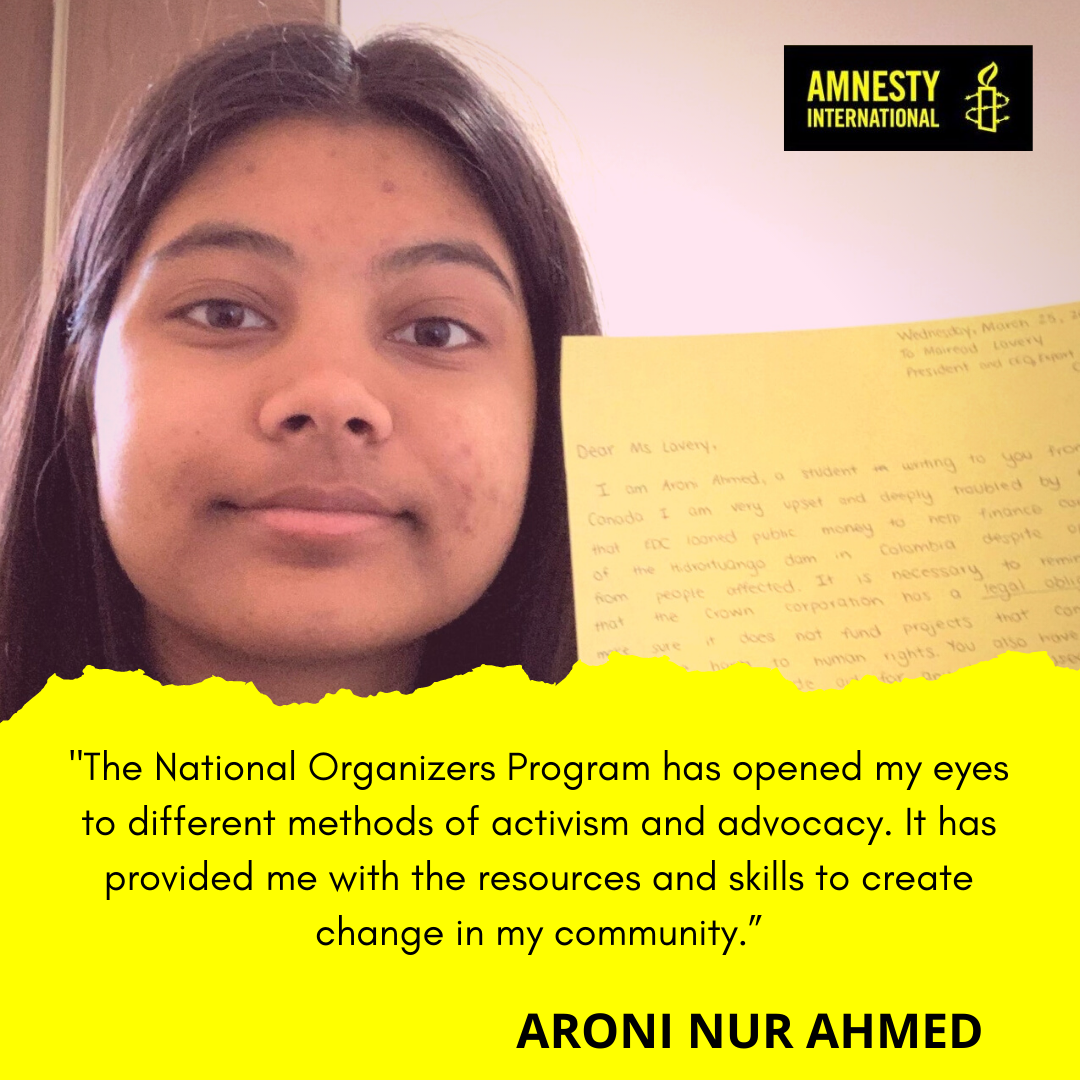 The National Organizers Program is a great entry-level way to join Amnesty's volunteer youth leadership structures and learn about human rights issues that matter to you! More info on the position here. Applications are due February 28.APPLY NOW AND SHARE THE INFO WITH OTHERS!