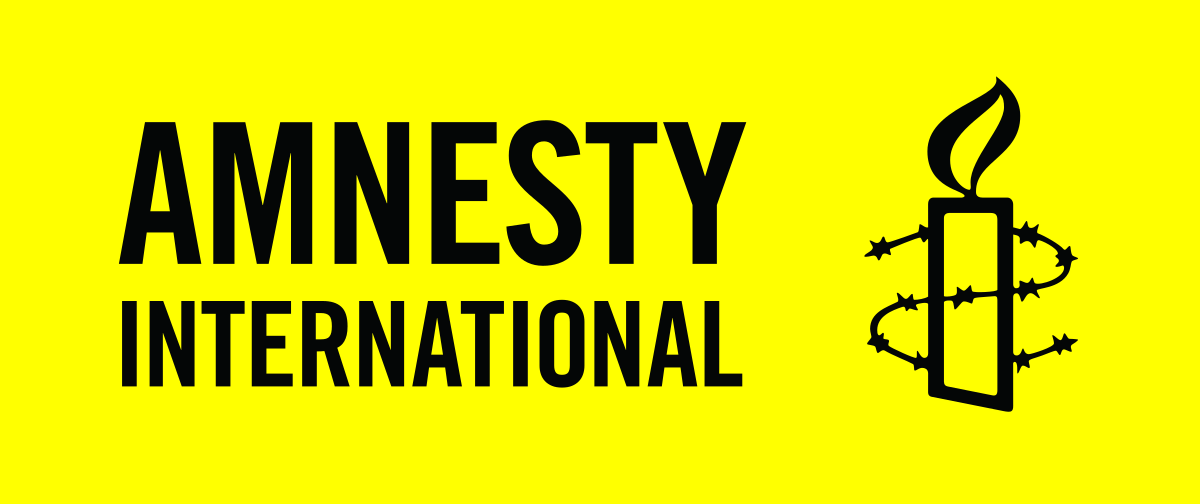 Take Action for a Fair COVID-19 Vaccine Join our national youth organizers in a letter writing campaign for a Fair Covid-19 vaccine. We plan to collect as many letters as possible from now until November 29, after which we will send all the letters we collect to Prime Minister Justin Trudeau.

What you can do:
Sign the letter and email it back to edumitru@amnesty.ca.
Share the letter with as many people as possible, encouraging them to sign and share.

Link to letter template and instructions can be found HERE.
THANK YOU!

Resources and other actions:
A new report by Amnesty: A Double Dose of Inequality: Pharma companies and the Covid-19 vaccines crisis

Amnesty International's 100-day challenge 
22nd of September marks 100 days until the end of the 2021. Amnesty International has launched a 100-day challenge for pharmaceutical companies and states to do their part to deliver 2 billion vaccines to lower income countries by the end of the year; in order to achieve this, pharmaceutical companies must ensure that at least 50% of Covid-19 vaccines produced go to low and lower-middle income countries.
To sign the Global E- petition: https://www.amnesty.org/en/petition/end-vaccine-inequality-now/
  AITO Monthly Meeting Thursday October 21st, 7pm EST Please join us for our September monthly AITO members meeting taking place Thursday October 21st at 7 PM EST. All groups, teams and networks are encouraged to attend to share a report on your plans and activities. For new members and volunteers, there are many learning opportunities and it is a great way to discover how the organization works and how you can become more involved.  Registration is required in advance at this link.
After registering, you will receive a confirmation email containing information about joining the meeting. For more information please contact aitosecretary@aito.ca.     "A Fable for our Time "
 original dramatic reading event Orwell's masterpiece 'Animal Farm,' is the classic political allegory of the Twentieth Century which tells of a failed Rebellion among farm animals and exposes how idealism is betrayed by corruption and lies. Written as a simple Fable, "so it would be widely understood and translated," it speaks of the hunger of power, the abuse of power and the means by which power is entrenched. The first ever Amnesty audio show will be hosted virtually on Zoom and features a cast of  Amnesty International members! The 'Audio Only' format is intended to focus on bringing Orwell's words to life, with the least distraction, so feel free to simply call in! Details to do so, will be enclosed in an email provided at least 24 hours before it is due to begin. DATE: Sunday October 24th, 3:30pm EST

TIME: 12:30pm Pacific, 1:30pm Mountain; 2:30pm Central; 3:30pm Eastern; 4:30pm Maritimes For more details and to register for the event check HERE     Amnesty "Climate Justice" Workshop Series! Sunday November 14th, 4:30pm EST

Join AI Canada activists and special guests for our "Climate Justice" series, with one workshop taking place approximately every two months from November 2021 to May 2022! During this series, we will hear from those directly impacted, including activists on the front lines. The series is being organized by members of AI Canada Climate Justice and Corporate Accountability Specialized Team. All Amnesty members, supporters and activists are welcome to attend any or all of these online workshops. Events are free.     "Climate Justice and Human Rights" is our first workshop in the series and will take place on Sunday November 14th, between 4:30pm – 6pm EST.

Join us as we look at why Amnesty is involved in these issues; examine the interconnectedness of climate justice, environmental racism, and gender-based violence; consider the impact on food/water security and the right to a clean environment; examine lessons from the pandemic in the struggle for climate justice.

Sunday November 14th, 4:30pm – 6pm EST event – zoom registration here.

Time zones: 1:30 – 3pm Pacific; 2:30 – 4pm Mountain; 3:30 – 5pm Central; 4:30pm – 6pm Eastern, 5:30- 7pm Maritimes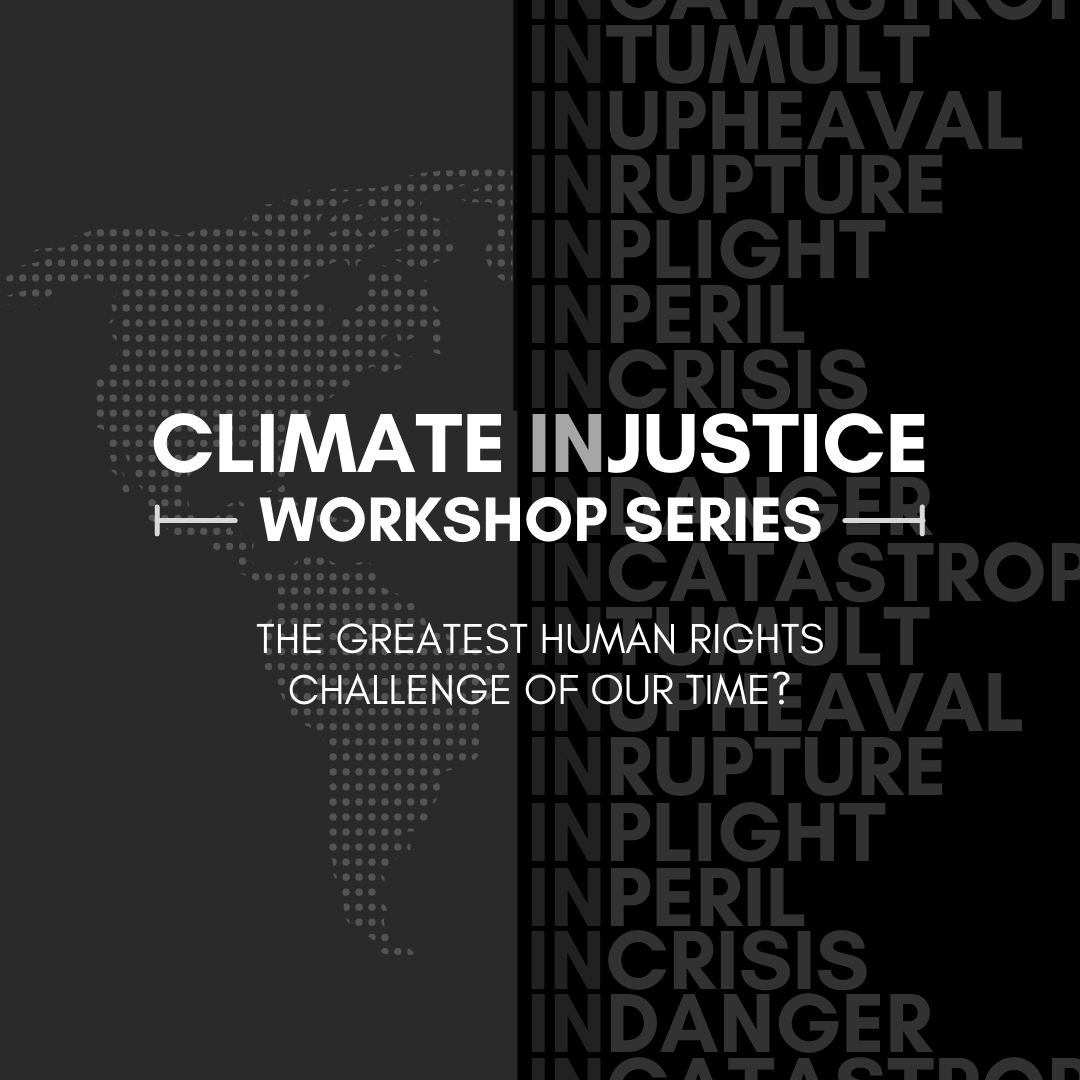 REMINDER: Amnesty Youth Ambassadors Amnesty's Youth Ambassadors training program will feature three monthly webinars.

The first session, on October 6, will introduce you to Amnesty International and how we campaign and engage others on human rights issues. The second session, on November 3, will focus on solidarity with Indigenous Peoples and public speaking, and the third session, on December 1, will explore climate justice and taking public action, including through artivism and demonstrations. On completion of all three webinars, you will be eligible for a certificate of completion and to have your name added to a speaker's bureau. An optional showcase will be organized to allow participants to share presentations and support each other. Sign HERE to register.